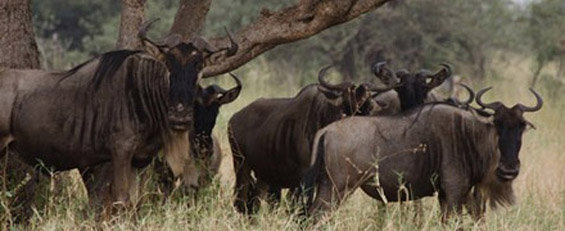 The list of the routes
There are several routes by which to reach Kibo, or Uhuru Peak, the highest summit of Mount Kilimanjaro, namely, Marangu, Rongai, Lemosho, Shira, Umbwe and Machame.
Machame
Highly recommended for scenic value
Great for acclimatization with lots of walk high, sleep low opportunities
Challenging trek with stunning scenery through 5 diverse climatic zones
Good opportunity to split pre-summit day climb to leave climbers rested before summiting
Very popular trail
Fully catered camping only
Marangu
Nicknamed the "Coca-Cola" route due to the older days when Coke used to be bought along the way in tea huts
Often selected by unprepared, inexperienced climbers because of its reputation for being the "easiest" route, attributing to the lower success rate
The shortest and cheapest route, but less time to acclimatize, therefore lower success rate
Dormitory style accommodation in huts
Less scenic due to ascent and descent on same route
Shira / Lemosho
High success rate. Good for acclimatization
Remote and spectacular, dramatic gorges and views of west Kilimanjaro
Converges with Machame on day 4 at Baranco
Shira offers higher start point compared to Lemosho and poorer acclimatisation
Fully catered camping only
The Lemosho route approaches Kilimanjaro from the west. Rather than simply intersecting Shira Plateau (like Machame), Lemosho crosses it from Shira Ridge to Shira 2 Camp, in a pleasant hike. Climbers encounter low traffic until the route joins the Machame route. Afterwards, Lemosho follows the same route through Lava Tower, Barranco and Barafu, known as the southern circuit. There are several options to complete the trek over (7, 8, or 9 days) based on your experience.
Rongai
Only northern approach to Kilimanjaro
Least scenic route
Offers a true wilderness experience on the early stages of the climb
Very tough final summit night from the north
Less acclimatisation opportunities
Less scenic and flat
Although the scenery is not as varied as the western routes, Rongai makes up for this by passing through true wilderness areas for days before joining the Marangu route at Kibo camp. Rongai is a moderately difficult route, and is highly recommended, especially for those with less backpacking experience. There a different options to complete the climb in 5, 6, or 7 days.
Umbwe
Steep, short route with lower success rate
Poor acclimatization because of rapid ascent
Very remote and quiet
Fully catered camping only
Of all the routes, Machame is by far the most scenic albeit steeper route up the mountain. The Rongai is the easiest camping route and the Marangu is also easy, but accommodation is in huts. As a result, this route tends to be very busy and ascent and descent routes are the same. Although the Rongai route is a flatter walk, it offers less opportunities for acclimatisation. The Machame and Lemosho routes both allow better opportunities to "walk high and sleep low", which is critical to avoiding altitude sickness.
(Source: Wikipedia)