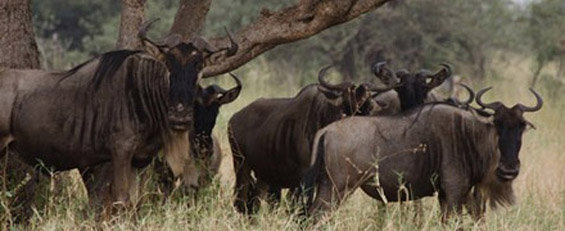 5 Days, 4 nights, Marangu Route
Day 1: We will pick up you at the hotel at approximatelly 9:00AM. Then we drive to Marangu gate, the starting point for the trek. The altitude at the gate is 1970m. After we spend ca 15 minutes due to administration at the gate, we will trek for 3 hours to the Mandara hut in the heart of the forest where we will spend the night. There is also the option of a short evening walk to the nearby Maundi Crater.
Day 2: We wake up at 7:30AM and then take a breakfeast. Then we begin to walk for 4-5 hours to Horombo huts situated in the scenic alpine desert. The altitude is 3703m. Lunc, dinner and plenty of drinking water will be provided by your tour guide.
Day 3: A wake up for the breakfeast at 7:00AM. We are ready to leave the hut at 8:00 AM for 4-5 hours walk to Kibo hut situated in the scenic alpine desert. The altitude is 4703.
Day 4: A wake up for tea, biscuits and popcorn at approximatelly 12:30PM. At 1:00AM we will come to the point (5685m). From here it is further 1,5 hours to the Uhuru peaks (5895m) where you will be able to experience the spectacular sunrise. You will then descend for 3 hours and have the opportunty to sleep/rest and have some breakfeast/juice. Then we will continue for 2,5 hours to the Horombo hut where you will have a hot lunch and dinner before spending the night.
Day 5: We will wake up at 7:00AM for breakfeast before descending via Mandara hut to Marangu gate. Here you will be met by our representant who will escort you to your hotel.
Gratuities/tips to guide and porters/cook
Website: www.angusafaris.com
Mobile (1): +225 754 036 091
Mobile (2): +255 787 036 091