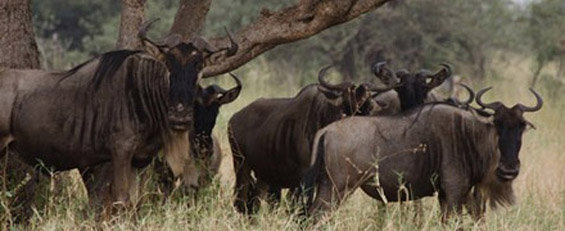 Day 1: – Moshi/Arusha to ngorongoro
After breakfast we will drive from Hotel/place to Ngorongoro through the edge of rift valley where we will have fantastic view of Lake Manyara and proceed to Norongoro Campsite for dinner and overnight
Day 2:-Ngorongoro to Nainokanoka
After breakfast morning crater game drive with picnic lunch, afternoon drive to Nainokanoka village where we will establish our camp for dinner and overnight.
Day 3:- Nainokanoka to Embulbul
Start your walking safari from Nainokanoka to Bulati via Olmoti crater where you will have a chance to visit munge falls (soure of water which flow in Ngorongoro crater)with picnic lunch Dinner and overnight at bulati campsite 7 to 8 hours of walking.
Day 4:-Embulbul to  Pembe ya Swala Early morning after breakfast start walking to EMBAKAI Crate visit the crater and then proceed to village of Naiyobi. Ahead to Pembe ya swala at yellow fever tree camp the trip takes about 6 to 8 hrs of walking.
Day 5:-Naiyobi to Ngaresero
After breakfast keep walking and descend to rift valley and walking to Ngaresero river camp for dinner and overnight stay at kamakia campsite
Day 6:Ngaresero to Oldoinyo lengai
After breakfast visit the water falls and lunch at the campsite afternoon visit lake Natron .Mid night time when you will drive to the bottom of Oldoinyo lengai for climbing
Day 7:-Oldoinyo lengai to Moshi/Arusha
Around midday after lunch at kamakia camp will drive back to Moshi /Arusha via Engaruka channel.
Mobile (1): +225 754 036 091
Mobile (2): +255 787 036 091
Email (1): angus@angusafaris.com
Email (2): aadventuresafaris@gmail.com