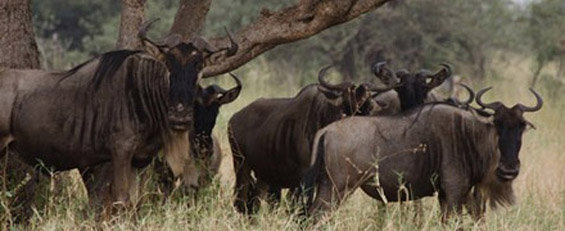 Trekking

When it comes to trekking, all of East Africa is our playground. Angus Adveture & Safaris Ltd will take you to the summit of Kilimanjaro but we also offer a host of alternative climbs. We are Mt. Kenya specialists and the lesser peaks of Mt. Meru and Oldonyo Lengai have our footprints all over them.
If you are a climbing enthusiast and would like to summit any of East Africa's peaks with the company that knows them best, contact us.
MT MERU
Meru is just below the permanent snow line, so there are no glaciers or snowfields on its slopes. It is best to allow for 4 days for climbing Mt meru, since it involves a large elevation gain, but you can do the trek in 3 or 5 days.There are huts available to climbers on the mountain. Your ascentinvolves hiking through grassland and forest on the mountain's lower slopes. where you can see animals grazing
Higher ,you hike and scramble along the breathtaking crater rim to the summit. Aside from being a rewarding and  picturesque trek in its own right, Meru is also great acclimatization for a Kilimanjaro climb. You need advance permission from the park warden at you before start your ascent.
http: www.angusafaris.com
Mobile (1): +225 754 036 091
Mobile (2): +255 787 036 091
Email (1): angus@angusafaris.com
Email (2): aadventuresafaris@gmail.com