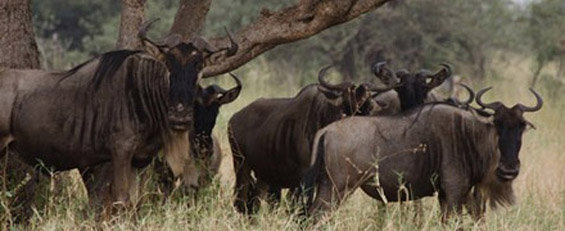 Safaris
We started with one 4 x 4 Landcruiser and a staff of three; today we operate with a constantly expanding fleet of vehicles and a team of 20 permanent employees including operation managers, sales consultants and guides.
Whilst the company has grown over the years, our ideals remain the same:
We treat every guest and his specific needs individually.
We love Tanzania and are very proud to show visitors this unique country with all its different facets.
It is still our main goal to give our guests excellent value for money.
Our sales team have experienced first-hand the products we promote. Each year their knowledge is extended, to keep up-to-date with the changes that take place, or new tours which we offer and thus provide you, the customer, with the expertise you demand. Our motto says: "You can't sell, what you don't know!"
Whether you are looking for a trekking adventure, a spectacular safari or relaxing days by the Indian Ocean, we provide a professional and competent service. Get in touch with us and we will help you to create your dream holiday in Tanzania.
See you in Tanzania.
.