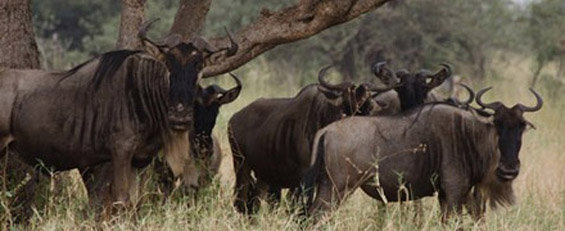 5DAYS 4NIGHTS TO: LAKE MANYARA, SERENGETI 2DAYS, NGORONGORO CRATER & MAASAI BOMA

DAY 1:
You will be picked from your hotel at approximately at 06 am and drive to fig campsite for administration, the game will begin starting with simple minutes drive to Lake Manyara game view in Lake. With lunch box, water till to sunset. For dinner and overnight at fig campsite/Fnaka lodge.
DAY 2:
A wake for b/fast at 07am then begins drive reroute to Serengeti National park, lunch box, water a long the way. Till sunset For dinner and overnight at seronera  campsite/Lodge.
DAY 3:
A wake for sunrise 0530 am get Black coffee & Leave with packed Break fast Do sunrise game till to late Afternoon Driven back to the camp/Lodge for Lunch &  there after will You Packed All are your Stuff and Do game drive Via to ngorongoro Arrived late Sunset .For Dinner/O/Night Campsite/Lodges with Good Sunset View on Rim of Crater.
DAY 4:
Early after/bfast packed both your Luggage's in Jeep 0730 am descend down to Ngorongoro crater, picnic lunch. Water at hippo campsite for fully day game view in crater then drives en routed to Manyara village. For dinner and overnight at fig campsite/Fanaka Lodge.
DAY 5:
A wake for b/fast 0730 am after b/fast drive to Maasai do walking safari with their Active, Then afternoon drive back for hot lunch /campsite, picked your Luggage's in Jeep drive reroute to Moshi – Hotel/Arusha.
Mobile (1): +225 754 036 091
Mobile (2): +255 787 036 091
Email (1): angus@angusafaris.com
Email (2): aadventuresafaris@gmail.com